hi friends..,just want to share some information, my cousin just opened a company named Lollipop Design. she can design web, name card, stickers, t-shirt special customized design for u. so anyone interested u can contact through her blog.

this design cum blog header cum namecard cum stickers is for sale. the design can be customize, the word "lollipop design" can be change to your blog's name: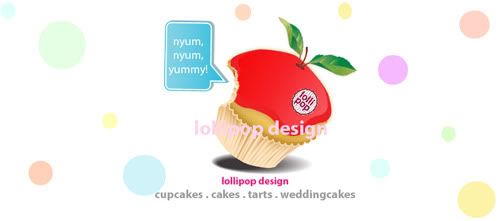 for your info, my blog's header are done by her too. so if u want to see the samples just click
here
Read more...